Oh, the Places He Went:
A Story about Dr. Seuss
Oh, the Places He Went:
A Story about Dr. Seuss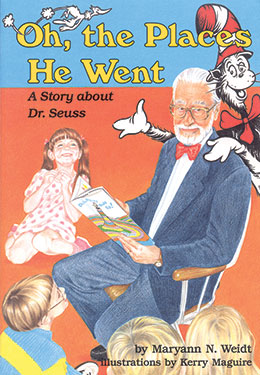 Who put the cat in the hat?
Who first served up green eggs and ham?
It was Dr. Seuss, inventor of such magical, rhyming characters as the Grinch, Horton, and the Lorax.
Biographer and author Maryann Weidt tells the story of how this shy boy traveled from being a discouraged artist and writer to becoming the creator of some of the most beloved children's books of all time.
Who wouldn't want to write about Dr. Seuss? I thought it would be so much fun.
And it was, once I got the beginning right. I rewrote the entire first chapter three times.
In the first draft, I began when Ted was thirteen years old—the scene where he doesn't get a medal from Teddy Roosevelt. (I love that story.)
My editor suggested I start when he was younger. So in the second draft, I began when Ted was two years old. Guess what? That was too young.
On my third try, I started with him being six years old, and as in the fairy tale, that was just right.
"A lively, straightforward overview of Theodor Geisel's life and work. Although his successes are detailed, his trials are given equal attention…Weidt provides highlights of the author/illustrator's journey through a noted career as well as background information on many of his most significant titles." (School Library Journal)
"Weidt skillfully connects events and people with Geisel's work; she draws on her interviews with Geisel friends and experts as well as the articles cited in her bibliography." (The Bulletin of the Center for Children's Books)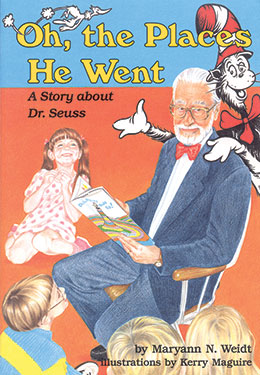 written by Maryann Weidt
illustrated by Kerry Maguire
Carolrhoda Books